PACKAGING AND PRODUCT LABELLING
Packaging and labels are essential elements within the marketing and communication strategy for a product. We follow the latest trends in brand image, product identification, codification, traceability and security. All of the above is achieved by always using the most advanced machinery and the most modern production processes.
Packaging
---



Labels
---



MANAGEMENT AND SECURITY DOCUMENTS
We endeavour to ensure that your company has the essential graphics services at its fingertips for a professional and quality image. Moreover, we are experts in printing security documents and university degrees. We take care of the printing and the custody of such documents according to the standard in force with a complete security guarantee.
Servicios gráficos
---


Sector farmacéutico
---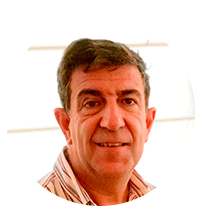 " I want to make way for the commitment we have to innovation and open up new paths which enable us to reduce our process cycles, thereby eliminating costs which add no value for our clients.
It is also important that this website develops the capacity potential that our organisation has and boosts communication amongst everyone; clients, suppliers and employees, to create an atmosphere of enthusiasm and forward thinking within a highly competitive world, where only those who know how to listen and satisfy their clients will have room.
I would like to welcome you and invite you to visit and discover what the Docuworld Group can offer you today.
Kindest regards. "